Do you wonder if your staff has all the access they need in the Trac System to help book appointments or log students in? Or if your consultants have too much access to student information?
With the "Login As User" feature you can log in as any account in the Trac System to confirm their setting are correct or even help troubleshoot an issue from their point of view without requiring a password!

In this week's Newsletter we will discuss how to use the "Log in As User" feature in your Trac System.

First you will need to be a System Administrator and you will need the username of the user you want to log in as to see the Trac System from their perspective. To access the "Login As User" feature, go to the Trac Navigation > Tracman Icon > Utilities and Prefs > Custom Utility Tab > Advanced > Login as User > in the 'User Type' select one of the following:
Student
Consultant
Faculty
User

Now in the "User Login" > enter the Username > then click "Execute."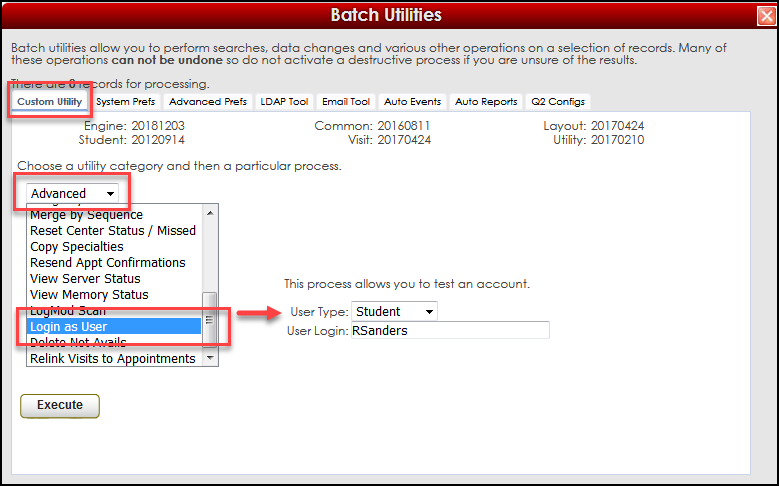 Now you will be signed out of your System Administrator account and sign in as the user, in this example we are going to be signed in as a Student and the students name will appear in the browsers tab at the top.
More Questions?

We hope that you found this newsletter helpful. As always, if you have any questions on this or any other features, please feel free to let us know by clicking the Start a conversation button at the top of the screen or to book your training, visit go-redrock.com or Trac.Cloud

Thank you for your continued support!