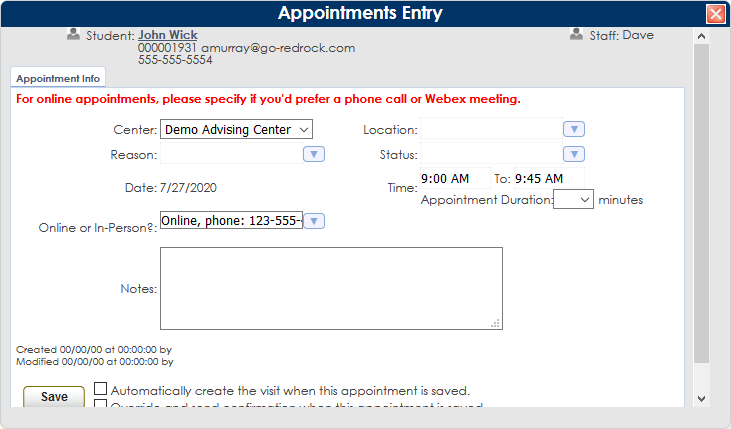 Appointment Custom Field Settings
To begin creating your custom appointment question, go to Trac Navigation > Search Glass > Center Profiles > [Your Profile] > Prefs > Scheduling > Appointment Custom Field.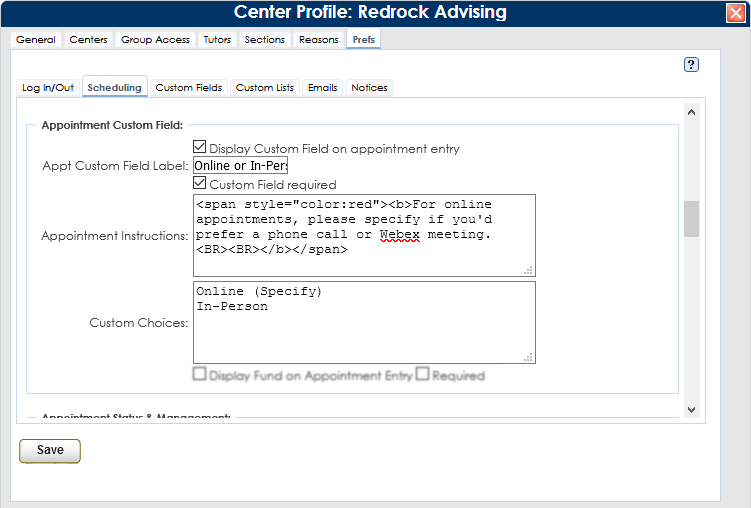 Here, you will find the available options:

•Display Custom Field on appointment entry
Choose whether or not the custom question is shown.

•Custom Field Required
Whether or not an answer is required for the custom question.

•Appt Custom Field Label
This (HTML supported) message appears at the top of the appointment entry Window.
 This appears whether or not the question is enabled, so you can also use this to display an additional message unrelated to the question.

•Custom Choices
The Choices available in the drop-down menu.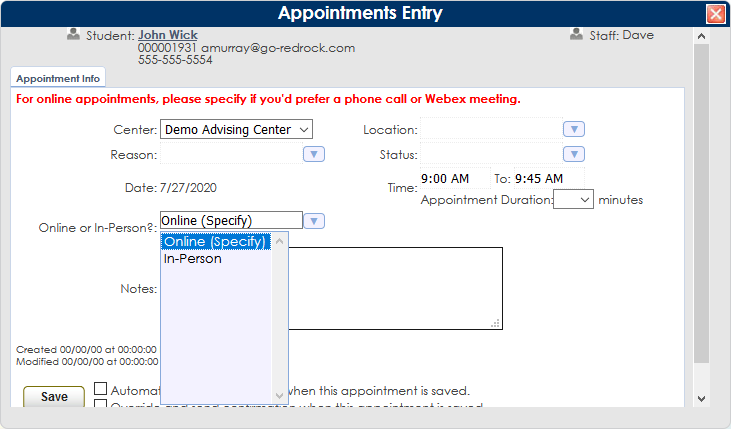 How do I Include the answer in the confirmation email?
The answer to this question may be important to the appointment and should be included in the email sent out to the consultant and student. To add this field to the email, go to Trac Navigation > Search Glass > Center Profiles > [Your Profile] > Prefs > Emails > Student Reminder Email, add the tag #apptCust1# anywhere in the contents of the email. This will be replaced with the relevant information when it gets sent out.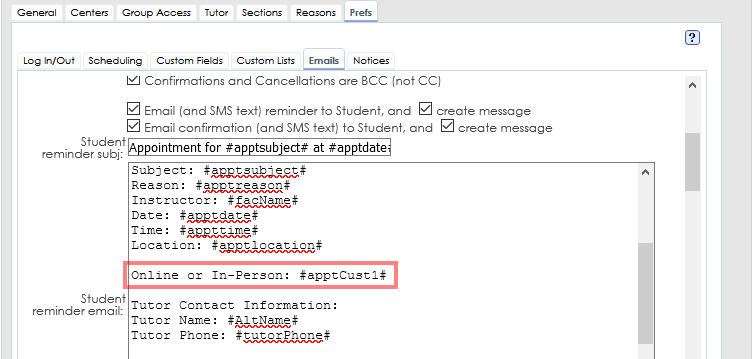 More Questions?
We hope that you found this newsletter helpful. As always, if you have any questions on this or any other features, please feel free to let us know by clicking the Start a conversation button at the top of the screen or to book your training, visit go-redrock.com or Trac.Cloud
Thank you for your continued support!