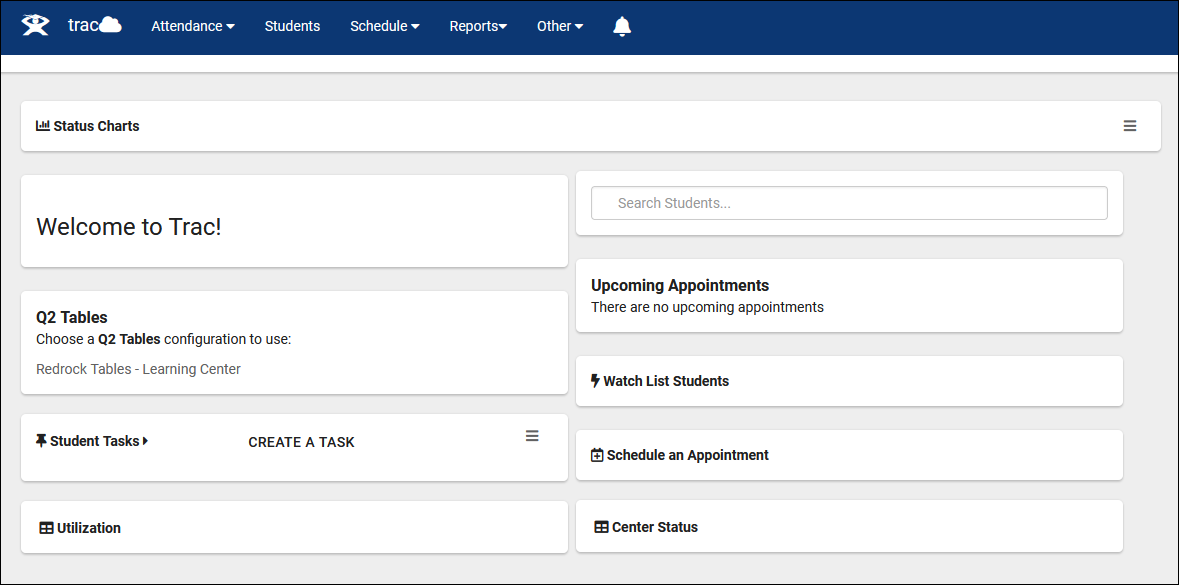 • New Interface
TracCloud features a modern, easy to use, and mobile-friendly interface, allowing you to easily find and manage your data as you need.


• New Features
Export almost any report into Excel, Online/In-person designations for individual appointments & availabilities, QR codes for touchless-kiosk environments, unlimited custom data fields, customizable views of your listing pages, student timelines, Twig-supported emails and system messages, customizable log listing and kiosk views, unlimited max appointment rules, center descriptions, special accommodations that can be assigned to tutors or availabilities, and many more.


• Faster
Rewritten from the ground up, using a MySQL database, TracCloud is faster in every way. Even the biggest reports in the system load within a few seconds.


• Instant Updates
Updates are applied instantly and as they come out, no longer requiring scheduled downtime to apply.


• Migrate Existing Data
Migrate your existing students, visits, appointments, centers, and more, allowing you to pick up right where you left off in Trac 4.0.
 
Want more information? Schedule a demo with us to get an overview of TutorTrac/AdvisorTrac hosted by TracCloud as well as a chance to answer any of your questions: